The Third Annual "Blue Friday": Don't Shop. Dive.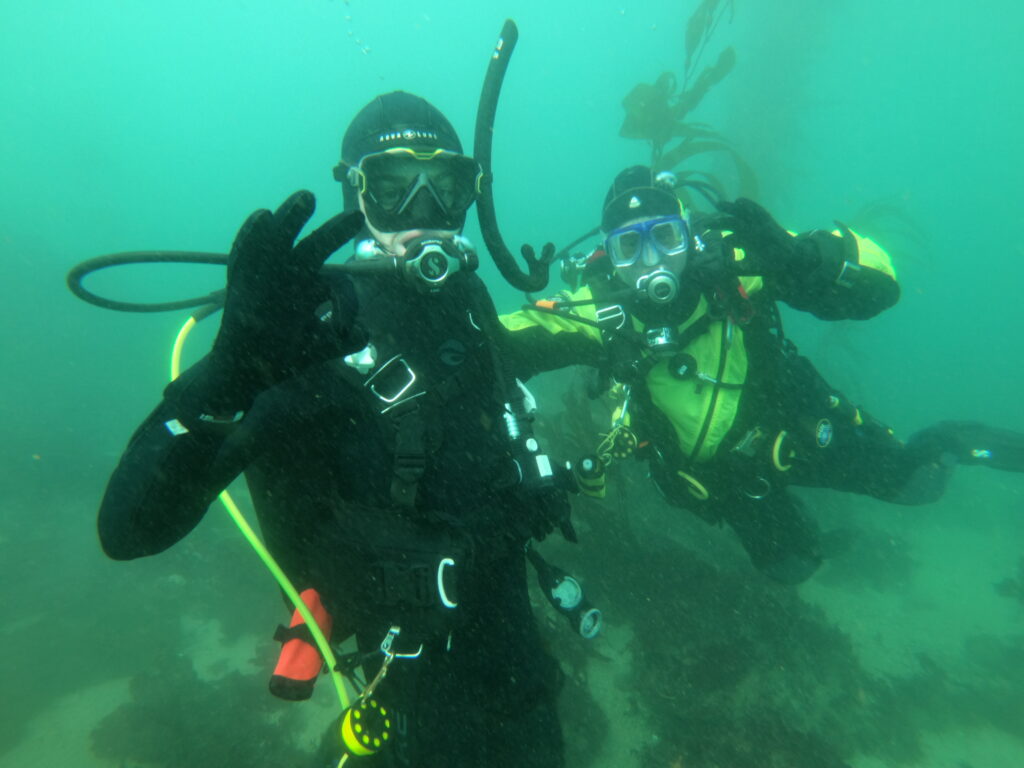 This article was printed in the November 2023 issue of California Diving News and its 20,000 subscribers. It's also been promoted in Undercurrent to 40,000 subscribers on 10/25/23, in the International Travel Writers Association Bulletin for November 2023 to more than 10,000 publicists, on ScubaRadio.com in an 11/11/23 live studio feed (Hour 2 from 3:55 – 9:55), Dive Pacific in New Zealand, on LocalGetaways.com, Sun Divers Roatan, and local media outlets like the Marin IJ.
Do you wait all year for Black Friday? It only seems natural, if not compulsory, to drive to a mall to pick up a few items the day after Thanksgiving –– at greatly reduced prices. But you end up sharpening your elbows and fighting the crowds to have a tug-of-war with fellow shoppers over gifts for your family (that are likely destined to become landfill).
One group of California divers is trying to turn the tide, skipping the human surge to celebrate the day with a healthy alternative –– going scuba diving.
They call it "Blue Friday", and it's become a holiday with its own slogan: "Don't Shop. Dive."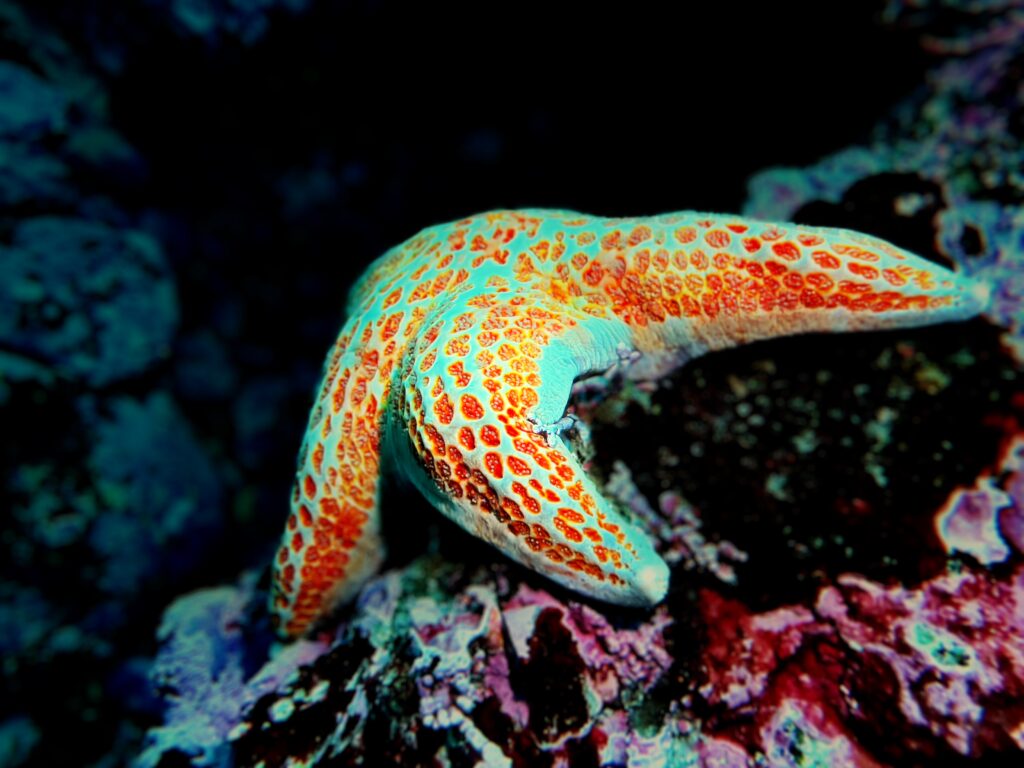 Embracing a New Holiday Tradition
Since 2021, the Marin Scuba Club and the Dive Club of Silicon Valley, both in Northern California, have been embracing Blue Friday, the brainchild of Ken Carter of Mill Valley, CA.
"I was inspired by REI closing its stores the day after Thanksgiving," he says. That's why the members of both of these clubs have been giving back to the Earth by skipping the plastic consumerism and going diving at Point Lobos State Natural Reserve in Carmel-by-the-Sea –– America's first underwater reserve –– and located within the Monterey Bay National Marine Sanctuary.
Often called "The crown jewel of the California State Park System", Point Lobos gained renown from world-class photographers like Ansel Adams and Edward Weston. Francis McComas, a landscape painter, said it was "The greatest meeting of land and water in the world."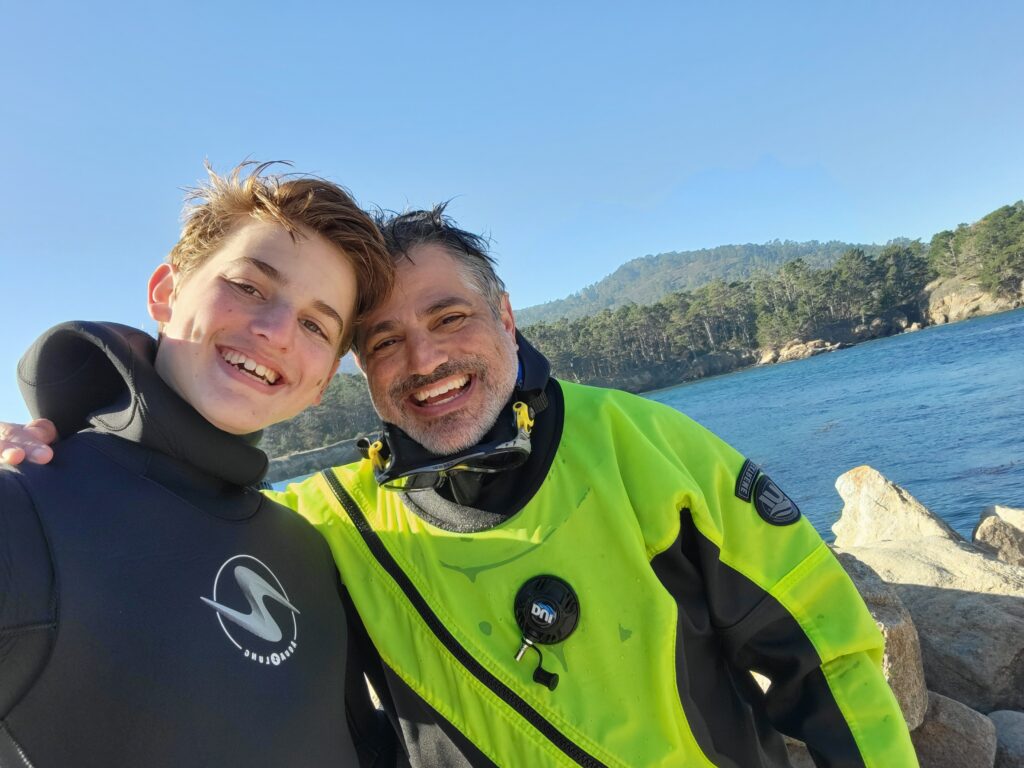 Beginnings of Blue Friday
"It started as an excuse to take my son, who had just gotten his Open Water certification, diving in California waters throughout the year," adds Ken. "I woke up one morning and booked all of the reservations at Point Lobos in 2021. Because we had such a great time with excellent visibility and virtually no other divers that year, we decided to launch a second annual trip in 2022."
Fall might be the peak time to dive Monterey Bay and other California waters. The crowds are gone, the fish are not, and the water clarity is some of the best of the year.
Blue Friday is just one day, but if you're so inclined, you can extend it to Bluer Saturday and Bluest Sunday (especially if your extended family is in town).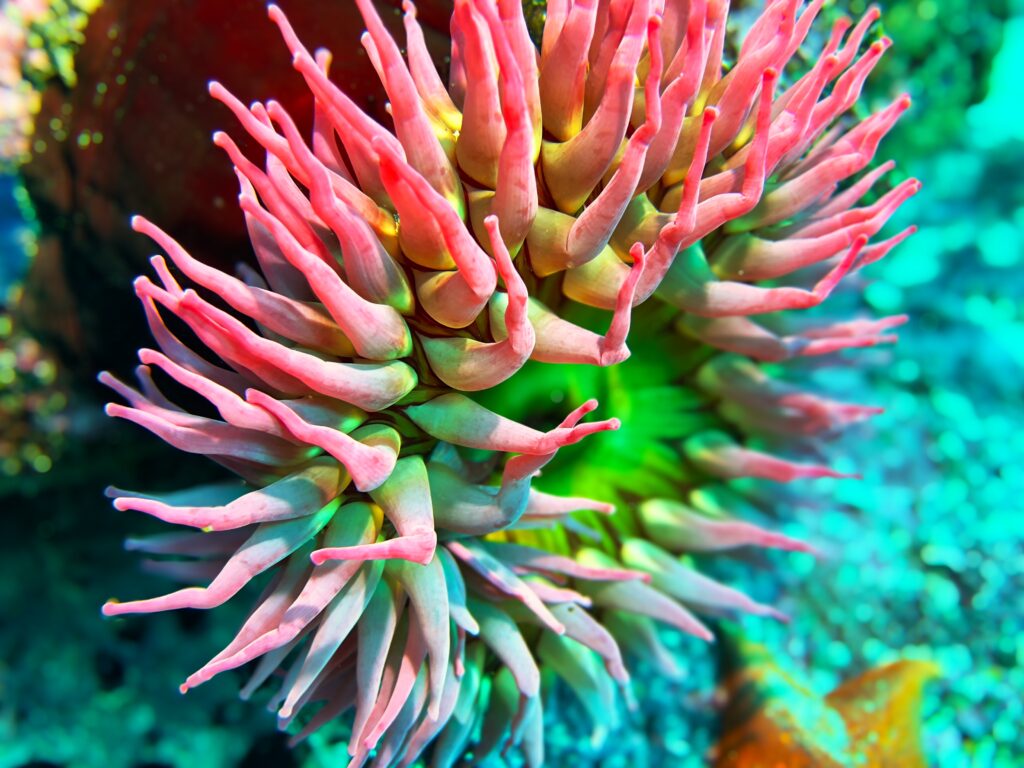 Blue Friday 2022 Update
Last fall, 11 divers (three from Marin Scuba Club and eight more from Dive Club of Silicon Valley) joined the second annual Blue Friday.
"The King Tides and a massive surge led to a sporty entry and exit at the boat ramp," reports Ken. "In fact, at high tide, the surge pushed waves up into the parking lot. The viz was highly variable as well. Inside Whaler's Cove, visibility dropped to less than 10 feet, and was a total green out in certain spots. Outside the cove and below 30 feet, the viz was quite good, greater than 25 feet. I got to dive with my two-hose regulator. The tide was so low in the afternoon that one could walk out to the rocks at Breakwater middle reef."
Typically, the marine life in the reserve is large and plentiful. The divers were treated to rockfish, kelpfish, and a small herd of sheepshead fish. However, sadly, the urchins have found the preserve and there are small urchin barrens in the deeper water.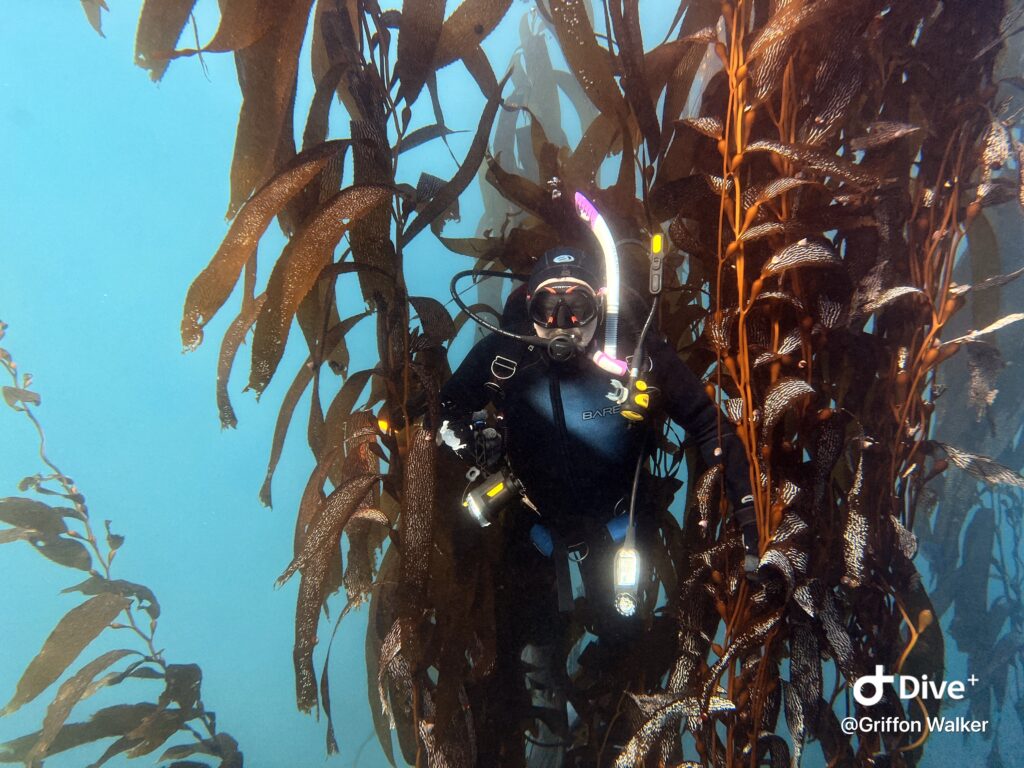 Join Us on Friday, November 24, 2023  –– Wherever You Dive in California (and Beyond)
For Ken, Blue Friday was not just about connecting with his son. It was about showing that the best things in life don't come in wrapping paper and the importance of preserving the oceans for future generations.
Besides that, shore diving is a perfect opportunity to work off your big Thanksgiving meal and see spectacular underwater scenery. Had enough of the beginnings of tinsel and fake Christmas trees? You're better off taking in 70-foot-high kelp forests (where they haven't been decimated by ravenous purple sea urchins), bright orange Garibaldi, rockfish, cod, octopuses, nudibranchs, and crustaceans.
This year, the group is also planning a second day of diving on Saturday, November 25. If weather conditions are calm, there is some interest in a Sunday, November 26 two-tank boat dive.
Ken had been planning to celebrate his Blue Friday through Bluest Sunday in Maui with his son and daughter, so it would be a cross-Pacific Ocean event. But he's pushed that trip off until New Year's to dive in the Carmel/Monterey area.
If you want to join us for Blue Friday 2023, or Bluer Saturday and Bluest Sunday, we'll see you down at Point Lobos. Reservations in advance are required and limited to 10 teams of divers per day; each permit is for two divers. Everyone must have a dive buddy.
Organize Your Own Blue Friday Event
If you don't live near the Monterey Peninsula, we invite you to organize your own Blue Friday celebrations.
Wherever you are, warm water or cold, great viz or limited, please promote  your "Blue Friday" dive to your store, club and buddies, join us virtually at your favorite dive site, and post about it on social media.
With your help, Blue Friday can become an evergreen holiday event. For more information , contact gil@zeimer.com.
About The Author.
Gil Zeimer became a PADI-certified Open Water Diver in 1985. His stories have appeared in CA Diving News, Scuba Times, Alert Diver, Adventure Journal, Sport Diver Interactive, Dive Pacific Magazine, Asian Diver, Dive Travel, Scuba Diver Life, Local Getaways, Undercurrent's Traveling Diver's Chapbook, S.F. Chronicle and L.A. Times. He lives in San Rafael, California.