TRIPS
Some of us are strictly warm water divers. Some love the cold. Most are water temperature-agnostic. Whatever you prefer, the Marin Scuba Club promotes safe diving. Remember to plan your dive based on the conditions, be aware of your skills and equipment and stay with your buddy.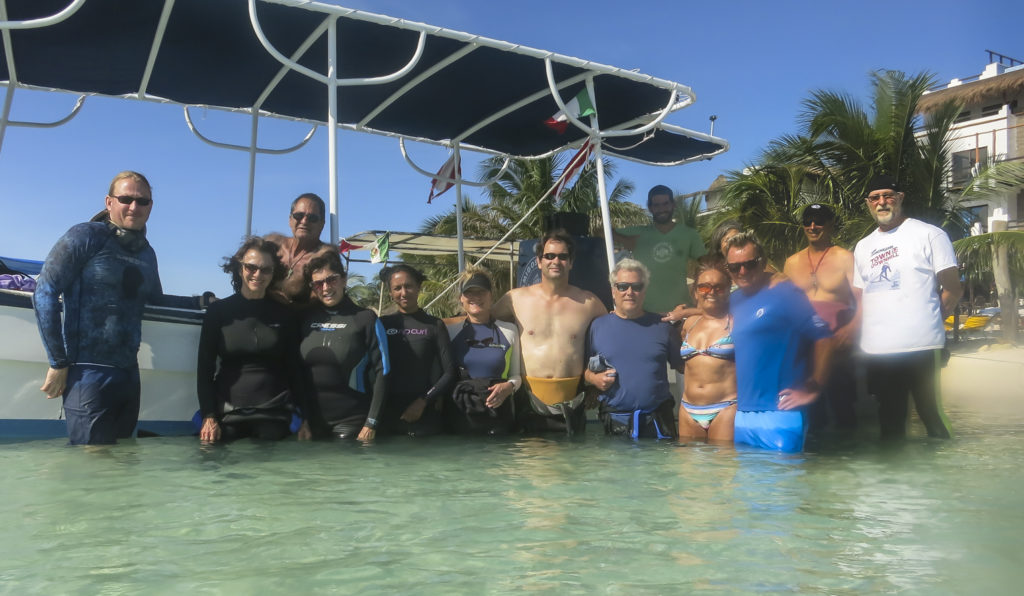 Oct 18 – 28th, 2017
Banco Chinchorro Dive Trip, Mexican Mayan Riviera near the Belize border.  blwambach@comcast.net said:
"Fourteen club members visited Banco Chinchorro for the first time in October. The most exciting diving was the banc, a one-hour ride from Mahaual, Mexico. The wrecks on the outer side of the reef were the best that Barb Wambach has ever visited –– laying in 25-35 feet of clear water, abundant with sea live and extremely colorful. The banc also featured large animals including leatherback turtle, eagle rays, stingrays, nurse sharks and a few reef sharks.
"Near the center of the banc, lies a mangrove which is home to approximately 500 American crocodiles. While we did not swim with them, we did get very close. The coral reef was very healthy and we enjoyed large schools of sardines, blue fish and a small school of tuna. We do plan to go back."
Jan 6 – 14, 2018
Socorro Islands Dive Trip Aboard the Solmar V. Depth diving with current, open oceans and blue water. This trip will now be followed by an optional trip to Cabo Pulmo, January 14 – 21. blwambach@comcast.net
Oct 9-16 &/or Oct 17-24, 2018
Dive Fiji at Volvoli Resort for 7-10 days. We need 10 divers to commit to this trip ASAP. Contact Bryan: bryeck@gmail.com